Specializing in Residential, Commercial, and Industrial Construction
We also work on:
Dirt Work Services
Construction Services
Roofing Contractor
Get an Estimate
Contact
California Contractor License #632117
Ark Design Construction & Roofing in Palo Cedro, CA
Ark Design Construction & Roofing is a family owned and operated business since 1991. Ark Design Construction & Roofing was founded by Joe Van Sweden in 1991. Joe started working in construction on his own in 1973. After working for many of the big names in the Redding, CA area, Joe decided to go out on his own and has never looked back.
After years of service, Joe's son Travis now runs the business. But Joe still works in the day to day and he's either in the office or out in the field. Travis started right where Joe left off and continues to give the Ark Design name it's real luster.
Ark Design Construction & Roofing has won numerous awards, including Master Roofing Contractor from GAF and PreferredPro Contractor from PABCO Roofing products.
Ark Design Construction & Roofing specializes in new construction, remodels, decks, barns, gutters, all roofing types, steel buildings, shops and garages and more. Ark Design Construction and Roofing specializes in residential, commercial and industrial work. Call for your free estimate today!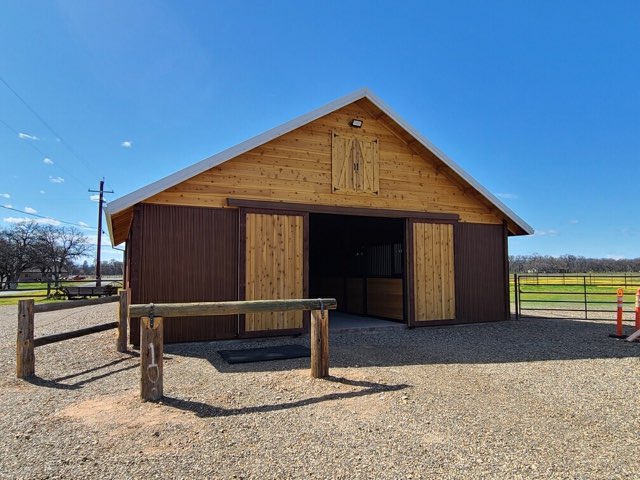 DIRT WORK SERVICES
If you're looking for Dirt Work Services in the Redding, CA area, look no further. Our company has been doing dirt work for decades. If you need a new pad put in for your home, the land cleared for a new project, or want to put in a driveway, give us a call. We've got our own equipment and we can do your project with precision quality that you could only expect from someone who's been doing it as long as we have. Even a lot of local contractors hire us to do their dirty work. Call today for your free estimate.
CONSTRUCTION SERVICES
We're looking to help you out in your next construction services project in the Redding, CA area. We offer new construction, as well as full remodels, kitchen remodels, and bathroom remodels. We can do your next siding job, too. No job is too small for us to take a look at and no job is too big for us to handle. We'll build your next deck, barn, shop, steel building or garage. We also can add gutters to your existing structure as well. One of the things that we take pride in is getting the job done right the first time. While we're not the cheapest in town, you'll find our quality and attention to details speaks for itself. Call us today for your free estimate.
ROOFING CONTRACTOR
Do you need a new roof for your new construction project? How about a new roof for your existing home, shed, or garage? Well, we can handle that for you. We do composition roofs, wood shake roofs, metal roofs, and concrete tile roofs. We are able to do industrial roofing projects as well. And because we're a full service contractor, we can add in that porch you've always wanted and even put the gutters on for you.
What Our Clients Are Saying
Contact Our Company
Reach Us
Palo Cedro,
CA 96073
Hours
| | |
| --- | --- |
| Monday | 8:00AM-4:30PM |
| Tuesday | 8:00AM-4:30PM |
| Wednesday | 8:00AM-4:30PM |
| Thursday | 8:00AM-4:30PM |
| Friday | 8:00AM-4:30PM |
| Saturday | closed |
| Sunday | closed |
Follow Us
Send a Message
California Contractor License #632117